Losing 85,000 migrant children who have been potentially exploited and victimized doesn't happen overnight – it's a result of Health and Human Services' (HHS) misguided policies. I am giving HHS Secretary Becerra another chance to explain what he knows about the alleged child exploitation and his department's retaliation against whistleblowers. There is simply nothing compassionate about turning a blind eye to the victimization of children, and it's time for the Biden administration to take responsibility for this crisis.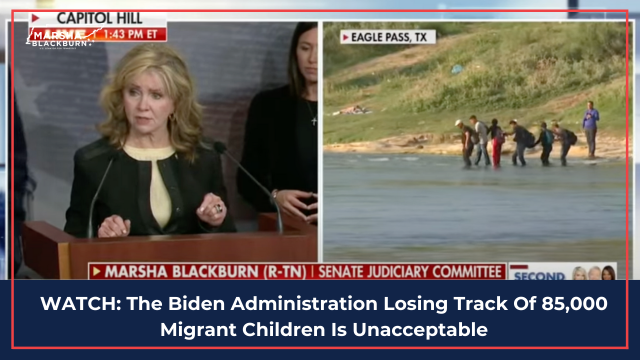 | | |
| --- | --- |
| Our institutes of higher learning must be free from Communist China's grasp while still teaching students about culture, history, and language. Taiwan can help fill this critical void. This week, I introduced an initiative encouraging our American schools to partner with Taiwan to support learning and increased partnership between our two nations. | |
| | Survey research indicates that K-12 school districts face difficulties in verifying their accounts with social media platforms, leading to challenges for schools to report online harassment and fraudulent accounts. This week, I sent letters to six major social media giants asking them to create dedicated processes for verification of school accounts to make it easier for our educators to spend more time in the classroom. |
| While the CCP grows more eager to undermine U.S. sovereignty by any means necessary, President Biden's open border policies have welcomed an estimated 45,000 Chinese nationals into our country in the last year. We need to know exactly what their intentions and affiliations are before they are allowed in via asylum or any legal means. Xi Jinping's communist way of life has no place in the United States. That's why I introduced the No Asylum for CCP Spies Act, which would prohibit members of communist or totalitarian parties – like the CCP – from being granted asylum. | |
Watch My Floor Speeches, Hearing Remarks, Unmuted With Marsha Episodes, And Interviews Below
President Biden's appetite for binge spending is unsustainable. We need to return to fiscal responsibility. This begins with balancing the budget, cutting discretionary spending where necessary, and unleashing American energy. Read more here.
For those of you who are planning on traveling internationally, please make sure your passports are current. At this time, the State Department is taking months to process passport requests. If you have any questions about this process, please call any of our state offices for additional information.
For questions regarding the impact of a possible government shutdown, please contact my office.